Philosophy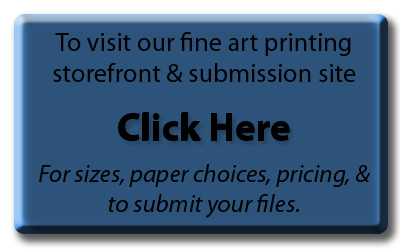 Booksmart Studio goal is to create fine edition work, whether it be in print or book form. The second goal is to offer training services for the artists, which will allow one to explore the artistic possibilities of digital printmaking and book creation. We try to provide tools to allow an artist to create their important work. We truly believe in the collaboration between the artist & printmaker, due to the fact that in the end, it is the artist's work. We take a very creative approach to working with our artists, in fact we are more of an assistant, rather than a final decision maker. We want to guide the artist with information that is critical to the creative process.
Our relationships are very dynamic and are constantly allowing for new ideas to emerge throughout the entire process.
Booksmart Studio's philosophy is deeply rooted in the belief that this collaboration between the artist and the printmaker results in the finest work.
We will not sacrifice this collaboration for the quick buck, as we define ourselves as fine edition printmakers. This model comes from the traditional printmaking background that Booksmart Studio's owner holds with his MFA in Printmaking & Book Arts. The digital fine edition influence comes from his MS in Electronic Publishing, the combination has created a unique perspective on printmaking (digital or traditional) and the art of books. Often, our artists will start printing their edition and quickly realize the potential of the artistic process in creating a fine edition book which will compliment their print work.
Visit our fine art printing website for a complete list of print
(paper)
substrates, pricing, printing technology, and other variables along with an easy upload and ordering process at http://www.booksmartstudio.com/printing
Printing Technology
• We have the widest range of printers for creating books or prints including IRIS 3047 & 3024 printers, which print up to 34" x 46" on an incredible range of paper and materials.
• We have six Epson (pigmented ink) printers which print up to 44" wide by any length; two of these printers are loaded with the K7 inks from Jon Cone.
*For more specifications please visit our Technology/Equipment page.
Philosophy
As a smaller digital printmaking studio you will speak directly to the printmaker who is working with your artwork throughout the entire process.
All of our digital specialists/printmakers are all practicing artists who understand the anxiety in turning over your passion and work to another person for completion. We know what it means to be an artist and how inspirational artwork is to the artist. Having an artisan available to fully respect the artist's vision and produce a final piece of work that captures the artist's idea or concept is unique. The entire process of creating digital prints is a collaboration between the artist and the printmaker, the work of the printmaker ensures that the artist's vision is fully expressed in the final prints. That's why we invite our clients to participate in every step of the process if they so wish.
We are proud that prints made at Booksmart Studio have been exhibited in galleries and museums all over the world. When the artist's work is completed and ready for display, the review and sale of the work means a great deal to us. When the artist is successful, we are successful.
Please feel free to contact us with any questions you may have with any of our services.