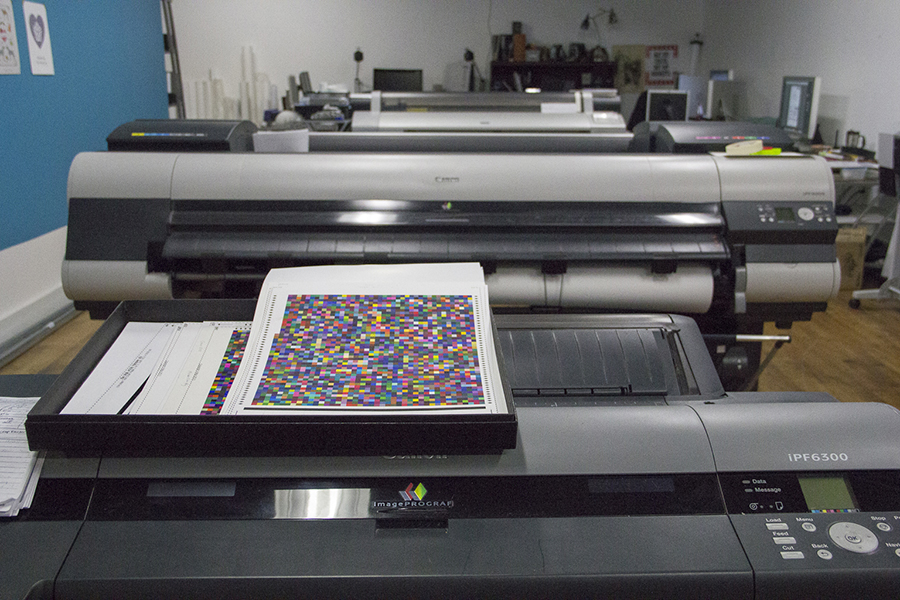 We Love To Work & We Love Where We Work
Booksmart Studio has gone through many changes over the years. Especially, when it comes to our space and we believe each change has been for the better. The changes we have gone through have helped us to focus on why Booksmart Studio was created in the first place. Some of the best changes have come from the business additions to our space, as Pistachio Press, Edgewise, and Rehema Home have moved into the facility.
There is no better compliment then Pistachio Press, as we have teamed up on many projects that have mixed letterpress and HP Indigo or inkjet printing. No where else in the world will you find letterpress only separated by drywall from a HP Indigo or inkjet printing facility. Our space has truly turned into a collaborative environment, which only benefits all of our clients. Edgewise is a graphic design firm that has also collaborated with numerous creative ideas with both Booksmart Studio and Pistachio Press. Edgewise's experience tends to keep us all grounded at times.
The BIG three (Booksmart Studio, Edgewise, & Pistachio Press) are very happy to have the Rehema Home team share space with us as well. When they are not busy asking for money they are in the midst of running several orphanages in Kenya. In the end, I hope you see why it is very easy to wake up everyday and go to work in a truly unique space with individuals that compliment each others skills and can share our commiseration's together.
Booksmart Studio loves the fact that we are located in the Neighborhood of the Arts in Rochester, NY "The Imaging Capital of the World."
Located in the Neighborhood of the Arts of Rochester, NY
250 North Goodman Street, 1st floor, Rochester, NY 14607 Web: www.booksmartstudio.com
Images Of Our Studio Environment